~Lomars Lucas~
DTL's Casee (B/O tri) X Cashman's Orange Julia(orange)
I was very excited to add little Luke to my small but growing herd of tri's. He's an adorable, happy fellow with alot of wonderful attributes to contribute! He's molting in this picture...so we'll have to update when he is finished.
Thanks Marlo at Lomarlions Rabbitry for this fine little animal!
~Blue Storm's Louis ~
GRAND CHAMPION (4 legs)
Blue Storms Pluto(bkn blue) X Blue Storms Svetlanna(tort)
Louie is an awesome broken blue buck. He has an outstanding head, ear, crown, and an awesome body with super depth. He is producing beautiful babies for us that are winning on the show tables!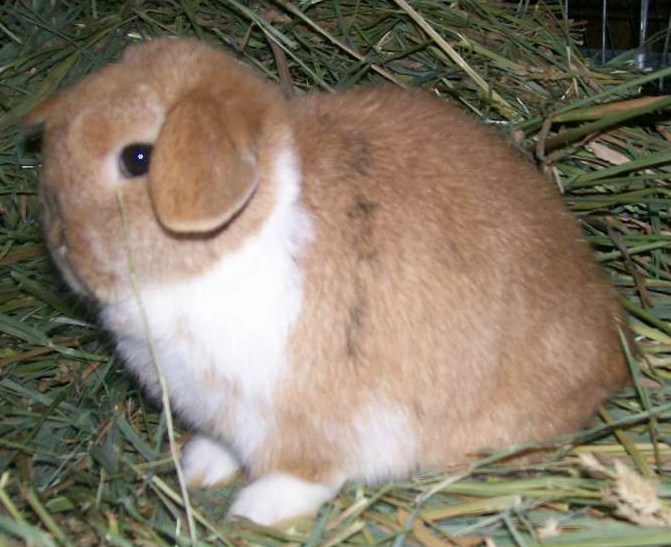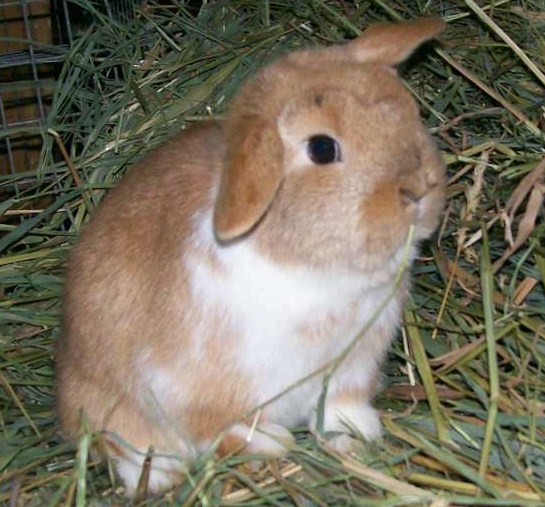 ~ Swan Valley's Spartacus~
Blue Storm's Louis(bkn blue) X Vaughn's Rosebud(bknblk otter)
This guy is so cute! He is such a promising jr! We'll see how he does on the show tables this spring! Update! Sparky won 5 jr legs this summer showing against some really nice torts!
~Swan Valley's Ace o' Hearts ~
Swan Valley's Malibu(o/b tri) X Chandini's Miss Molly(blk jap harlie)
What a handsome tri color fellow! I'm really excited about the pattern, type and size of this guy! Watch for him on the show tables! :-)
This guy may be available for sale at convention..still thinking about it! I have alot of his offspring coming...he is the nicest tri color I've produced so far, I can't wait to see what his babies turn out like!
~ Bunny Hutch's Rhett ~
Bunny Hutch's Stroughter X CFS Princess
I was really excited to find this broken red buck to use to help improve the orange in my tri colors. This little buck is busy, busy, busy! But we managed to get a picture of him! He has such a nice body and a super little head...just a bit too much ear control. I can't wait to see his kits out of our tri does!
~ Hughes Timotei ~

SLR's Turbo(b/f tri) X Spittin' Image Sophie (black)

Timmy is a beautiful black jap. harlie buck we are using to get our beautifully marked tri colors! He has a massive head and body. He is a tad long in the shoulder but has alot of depth and bone. We are very pleased with his

~Sold~

Timotei is going to work at a rabbitry in CO, I'm sure he'll produce as many beautiful colored babies there as he did here!
~Spring Fever's Ernie~
GRAND CHAMPION (6 legs)
Swan Valley's Peanut Butter(bkn orange) X Blue Storms Twixie(tort)G.C.
Ernie is a handsome broken orange buck! He just brought home his 6th leg with a BOV and a BOB! He has an incredible body, head, and an amazing disposition!
May my Dear Sweet Ernie RIP :( Feb. 2011